The Quickest Way to Destress
---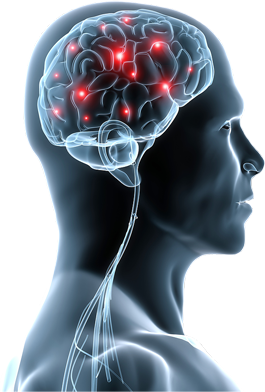 What if I told you that the quickest, most efficient way to decrease your stress level right now was already literally in your hand?
You don't have to buy supplements, expensive tools, change your life, or go to a retreat to be able to use this tool.
It has been shown to make dramatic and immediate changes in brain activity in the amygdala, which is the emotional command center of the brain.
What is the tool?
Meridian tapping.
With this technique, you tap on specific acupuncture points on your head and torso, while recalling the stressor that you are trying to address. These points calm the amygdala, and help you actually re-write the memory so your brain does not perceive it as a danger.
The best part about all this is that once you learn the points, the technique is yours, and you will always have it with you.
Once a year, Nick Ortner and his sister, Jessica Ortner, host a virtual Tapping World Summit where they interview experts in the field of Tapping and put up the interviews for people to listen to for FREE for 24 hours.
I highly recommend you sign up for this event right now! There are several videos that you can view right away to learn the mechanics of the technique, and some of its uses. Then you can get deeper into ways to use it during the summit.
This technique has changed my life and made me able to accomplish so much more. It has helped me with pain relief, and even helped with food allergies. (You can read my story here.)
So don't delay - Sign up now. You don't want to miss this!
2016 Tapping World Summit Registration
Wishing you health and freedom from pain!

Mary X. Psaromatis, DC
Dr_Mary@MusclePainSolutions.com
PS - Let me know your success. I would love to share them to encourage other readers.
---